Perfect Your Golf Swing at a Golf Simulator in Bangkok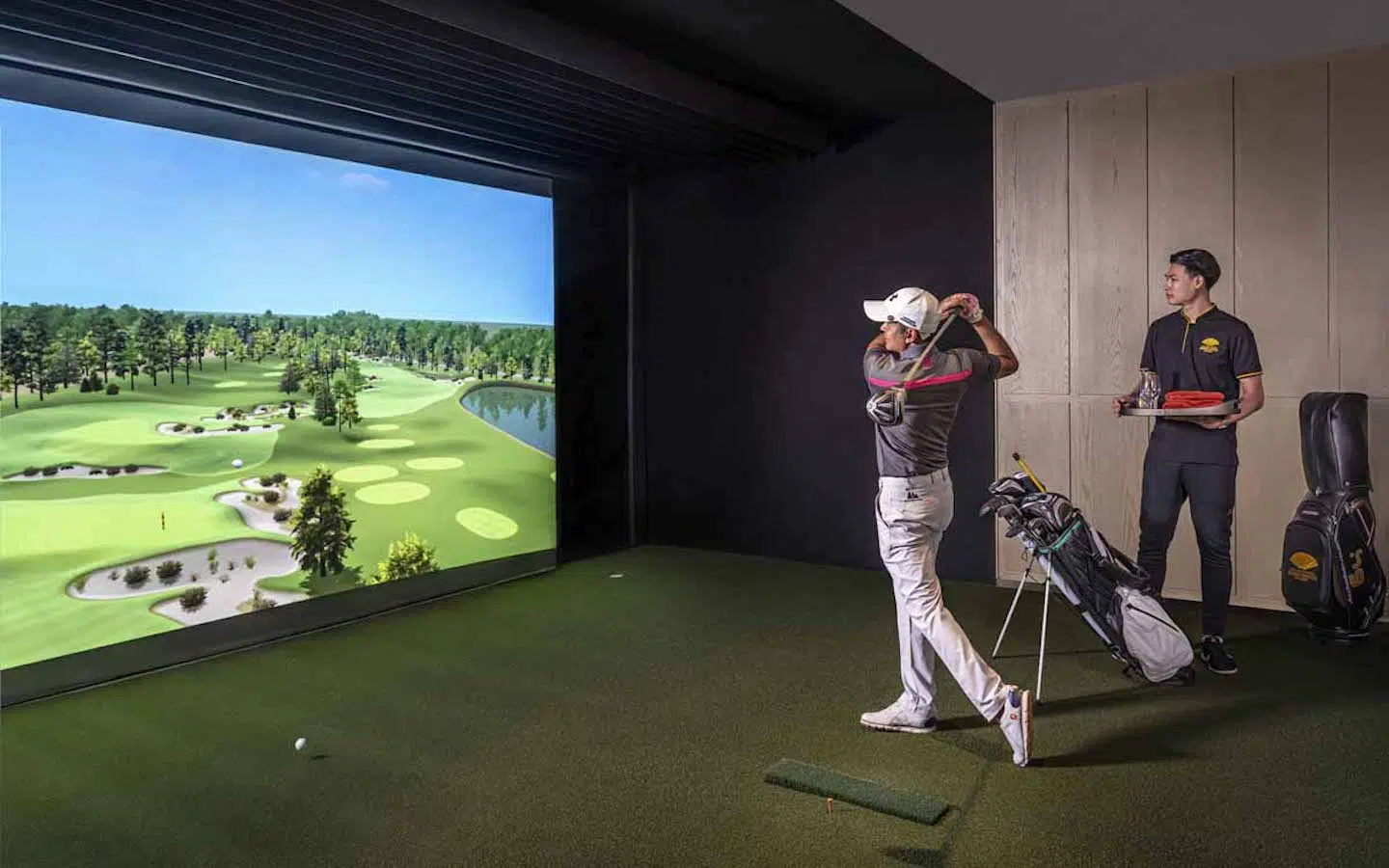 Don't feel like going all the way to the golf course today? Or maybe it's raining and you prefer to stay inside?
That's doesn't mean you have to take a day off and give up working on your golfing skills.
Bangkok has excellent golf simulators with the latest technologies and certified instructors to help you improve your golf.
That's also a great activity to relax with your friends, colleagues, or business partners in Bangkok.
Is Golf Simulator for Me?
Great for: bachelor party, an afternoon with friends, business meeting, corporate event
Recommended group size: 2+
Price/person: ฿2900 for 1 hour
Duration: 1 hour
What you Need to Know About Golf Simulators
There's no better place to perfect your golf than a golf simulator.
And there are 2 kinds of golf simulators available in Bangkok.
One similar to a golf practice where you can shoot to perfect your movement with the instructions on the screen and the video replay.
And golf performance centers where you can practice in a golf simulator with an instructor. With this second option, you benefit at the same time from the technology and the expert eyes of a professional golfer or a PGA-certified instructor.
Golf simulators with instructors offer lessons in English, Thai, and Japanese.
They can also arrange a club fitting if you need it.
And if you want to visit a golf simulator with a group of friends, we can arrange hostesses and transportation for your session. Or make it part of a package if you book other services with us.
It's also possible to book a complete golf simulator for a few hours if you want to organize a private event there.
Contact us for more information.
Book your Gold Simulator Session Today
Send us a message with the date, time, and the number of people.
Check the options we send you.
Pick the package you prefer and confirm your booking.
It only takes a few minutes.
Note: we only take bookings for groups of 4 or more.
FAQ
What is the price of a golf simulator in Bangkok?
A session at a golf simulator in Bangkok costs around ฿2,900 per hour. That doesn't include the price of a golf coach or instructor.
---
Looking for more activities in Bangkok?
We got what you need. To see the activities we recommend, click here.
Now, if you're planning a private party or event in Bangkok, we're here to help.
Have a look at all the services we can offer on the rest of the website, and contact us today to talk about your party and what we recommend to make it amazing.