Enjoy the Hottest Erotic Shows in Bangkok
Enjoy erotics shows performed by hot Thai models at your hotel, villa, or condo.
We bring the party to you.
Our models can perform any type of sexy and sensual shows for your pleasure.
A slow striptease to their underwear, a sensual tease and denial show to build up the tension, a hot lesbian show…
Nothing is impossible in Bangkok.
Ask us anything. We'll make it happen.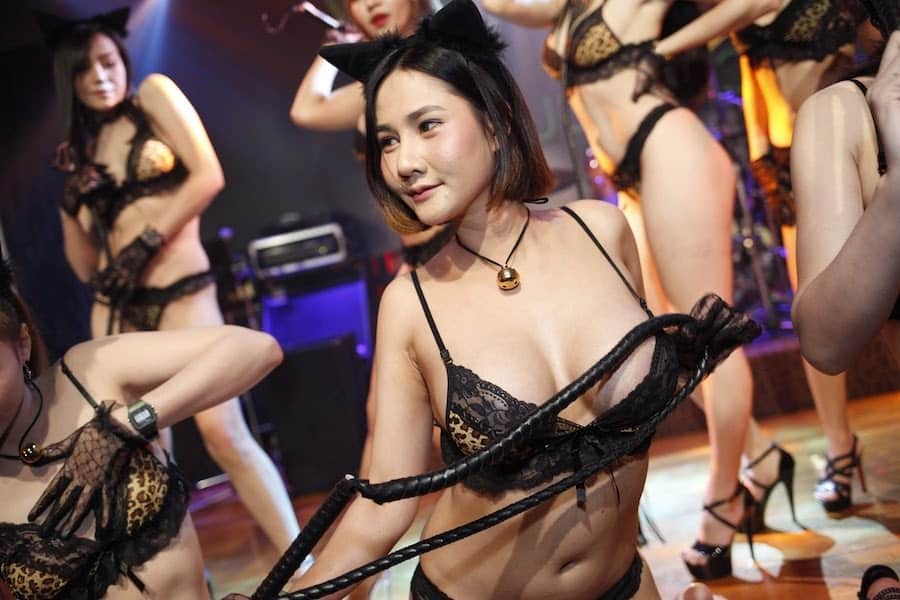 How Does it Work?
Location: your villa, condo, hotel suite, hotel room, private room in a gentlemen club… anywhere private.
Duration: 30 minutes to 1 hour.
Grab a drink, dim the light, put on some music and get ready for the shows.
The girls arrive at your place, get changed, and start the performance.
From there, all you have to do is sit back and enjoy the show. Our girls are taking care of the rest.
How to Book?
Let us know the date of your party, the number of guests and the type of show you want.
Pick the girls you want from the selection we send you.
Confirm your booking.
Please contact us at least 48 hours in advance to give us enough time to check the girls available for your party.
Usually, 1 to 3 weeks' notice is ideal if you want to have more options.
Book your Erotic Show in Bangkok Today
Forget about ping-pong shows, dirty sexy shows, and seedy sex clubs.
Get something more sensual, performed by the most beautiful Thai models, and by girls passionate about what they do.
Erotic shows are really popular for bachelor parties in Bangkok. It's a good way to get the group fired up before heading out.
It's also a unique opportunity to give the groom an unforgettable experience he can only get in Bangkok.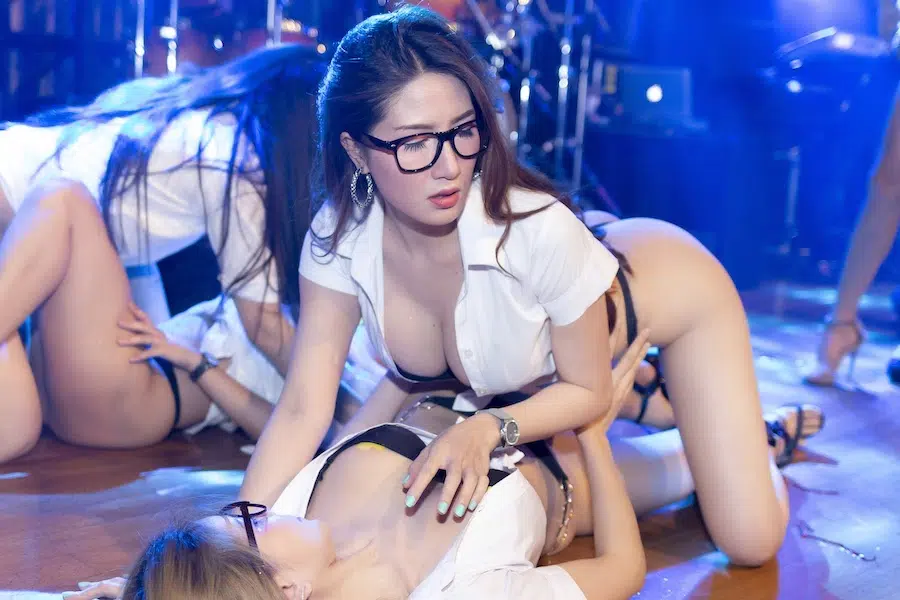 But of course, erotic shows are not only for bachelor parties.
We often arrange this type of performance for birthdays, groups of friends, and even companies who want something different and unique to impress their business partners.
No matter what the occasion is, our girls are there to put on a show everybody will talk about and remember forever.
FAQ
What kind of erotic shows do you organize?
We can organize BDSM shows, lesbian shows, tease and denial shows, and more. Contact us to see all the options.
Where do you organize erotic shows?
We don't have a venue. We usually bring erotic shows to our guests' place, like their condo, hotel suite, or villa. If you need a venue for your private party, contact us to get a list of recommendations.
You Need More than an Erotic Show for your Party?
You're in the right place.
Have a look at all the shows and performers we can arrange here. Or see the complete list of our services right here.
Disclaimer: Party Bangkok does not offer sex shows or sex services. The girls performing shows are there for your entertainment only. You can't have sexual intercourse with them. They are not escorts. Messages asking for sex services will be ignored.